What the US Immigration System Needs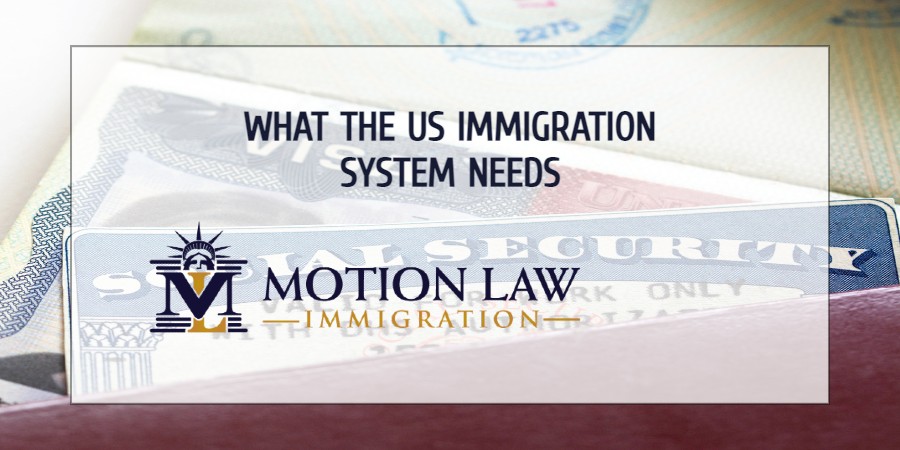 What does the immigration system need to thrive?
A recent report takes an in-depth look at what the US immigration system would need to be effective when it comes to existing humanitarian processes.
The report focuses heavily on the fact that there is currently a great deal of support for possible immigration reform in the political arena, explaining that "there is one sensitive issue on which politicians of all stripes agree: the country's immigration system is broken. That has been a common complaint for more than three decades but no solution is in sight."
Therefore, as a major proposal, the report analyzes the possibility of political leaders of all stripes coming together in Congress to pass comprehensive immigration reform, something that has not happened in decades but is absolutely necessary at this point in history.
We want to provide you with constant guidance throughout your immigration process and help you build the future you want and deserve in the US. Contact Motion Law Immigration and follow the advice of our experienced attorneys, regardless of whether you need help starting an immigration process from scratch, need to apply for your legal documentation, or have a pending process.
Things that are already beyond repair
Aside from the above, the report concludes that there are some aspects of the immigration system that should be completely restructured as attempting to fix them would be wasting federal resources and going against the natural flow of today's world.
To give a specific example, the report explains that in order to improve the border situation and reduce mass irregular migration, the US cannot continue to use the same old policies and outdated border rules as that only worsens the social landscape, but must create new ways to process the number of migrants arriving at the borders.
As multiple immigration processes have changed over the past few years, the best recommendation and decision when starting your immigration journey in the US or completing a pending process is undoubtedly to seek reliable help from experts who have the necessary and appropriate tools to lead you to the success of your immigration application. Contact Motion Law Immigration, schedule a FREE Consultation and follow the advice of our experienced attorneys!
Give yourself the opportunity to have a successful immigration journey
The success of your immigration process could be just a phone call away. Feel free to Contact Motion Law Immigration and ask for your FREE consultation with our expert attorneys, who have vast experience when it comes to all kinds of immigration processes, from business and family immigration, to humanitarian programs – they have surely helped many people in the same situation as you.
We are here to help you
We want to help you fulfill your dreams in the US through the immigration process that best suits your current needs. Therefore, do not hesitate to contact Motion Law Immigration, schedule a FREE Consultation and follow the advice of our expert immigration attorneys, who have vast experience with all kinds of immigration cases and will surely know which is the best alternative for your particular case.
Simply call Motion Law today at: (202) 918-1799.