New Bill to Improve the Border Situation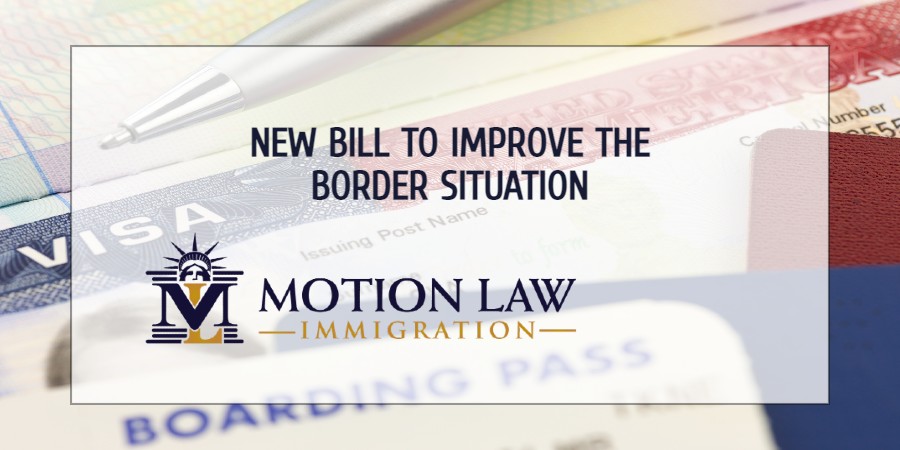 Political leaders propose new path to improve border situation
A group of House Republicans are on the verge of introducing a fairly ambitious immigration bill that seeks to improve the border situation.
In fact, Representative Chip Roy of Texas was the person who unveiled this new immigration bill, but there are more than 50 Republican members of the House of Representatives who support it and are co-sponsors.
We want to provide you with constant support during your immigration process and help you build the future you want and deserve in the US. Contact Motion Law Immigration and follow the advice of our experienced attorneys, regardless of whether you need help starting an immigration process from scratch, if you need to apply for your legal documentation or if you have a pending process.
The political leaders' proposal
If the Republican leaders' immigration bill were to pass in Congress, the DHS (Department of Homeland Security) secretary could deny entry to all migrants arriving at the US borders without documentation if he or she deems it necessary, including for things like lack of resources to process the number of migrants who are arriving at the borders every day or lack of trained personnel at the borders.
Adding to that, if the DHS secretary fails to use this measure when absolutely necessary, the country's attorneys general would have the green light to sue the federal government.
However, this rather restrictive proposal is also receiving multiple criticisms, including from Republican political leaders. To give a specific example, Texas Representative Tony Gonzales openly stated, "We can't allow the Republican Party to be hijacked. Trying to ban legitimate asylum claims — one, it's not Christian, and two, to me, it's very anti-American. So a lot is at stake."
As multiple immigration processes have changed over the past few years, the best recommendation and decision when starting your immigration journey in the US or completing a pending process is undoubtedly to seek reliable help from experts, who have the necessary and appropriate tools to lead you towards the success of your immigration application. Contact Motion Law Immigration, schedule a FREE Consultation and follow the advice of our experienced attorneys!
The best way to protect your future
The success of your immigration process could be just a phone call away. Feel free to Contact Motion Law Immigration and ask for your FREE consultation with our expert attorneys, who have vast experience when it comes to all kinds of immigration processes, from business and family immigration, to humanitarian programs – they have surely helped many people in the same situation as you.
Start your immigration journey as soon as possible
We want to help you fulfill your dreams in the US through the immigration process that best suits your current needs. Therefore, do not hesitate to contact Motion Law Immigration, schedule a FREE Consultation and follow the advice of our expert immigration attorneys, who have vast experience with all kinds of immigration cases and will surely know which is the best alternative for your particular case.
Simply call Motion Law today at: (202) 918-1799.