Government Attention on Business Immigration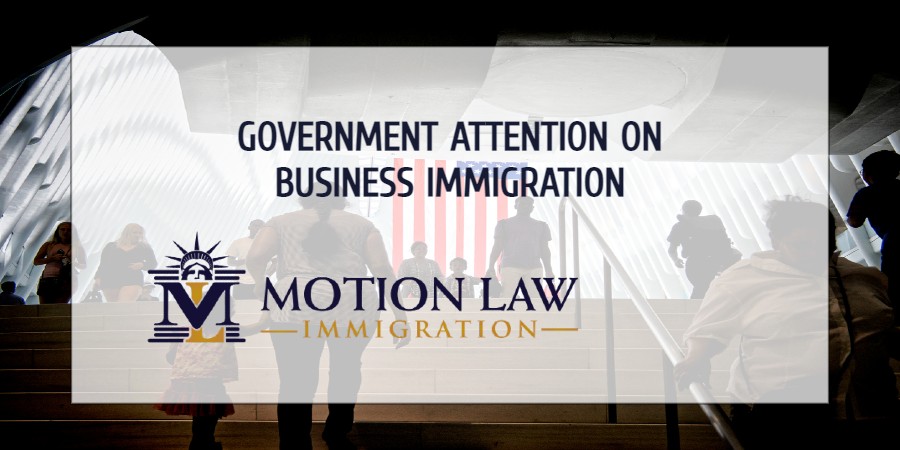 Secretary of Labor comments on business immigration
Members of the Biden administration government such as the Secretary of Labor are giving full attention to business immigration and its role on the American economy.
In fact, last week, the US Secretary of Labor stated at the World Economic Forum, "We need immigration reform in America. Right now we don't have a good immigration policy. There are jobs available right now in the US that we don't have enough people for. The threat to the American economy long-term is not inflation, it's about immigration. It's not having enough workers."
Do you need help with an immigration case of any kind in the US? Then don't hesitate to Contact Motion Law Immigration, schedule a FREE Consultation and take the advice of our experienced attorneys. Our team can help you regardless of whether you plan to start your immigration journey from scratch or need to complete a pending process already inside the country.
The voice of hundreds of American employers
It is worth explaining that the US Secretary of Labor and other political leaders are not asking for improvements in business immigration processes because of personal opinions or even political ideals, but rather that behind their requests is the voice of hundreds of thousands of American employers who rely heavily on foreign labor to meet local market demands.
The success of your immigration process could be just a phone call away. Feel free to Contact Motion Law Immigration and ask for your FREE consultation with our expert attorneys, who have vast experience when it comes to all kinds of immigration processes, from business and family immigration, to humanitarian programs – they have surely helped many people in the same situation as you.
If not now, then never
Aside from the above, there is currently an exponential growth in the retirement age population and at the same time a declining working age population. Therefore, increasing, protecting, and stimulating business immigration is the most viable solution at this point.
We want to provide you with constant support during your immigration process and help you build the future you want and deserve in the US. Contact Motion Law Immigration and follow the advice of our experienced attorneys, regardless of whether you need help starting an immigration process from scratch, if you need to apply for your legal documentation or if you have a pending process.
Your case is as important as any other
As multiple immigration processes have changed over the past few years, the best recommendation and decision when starting your immigration journey in the US or completing a pending process is undoubtedly to seek reliable help from experts, who have the necessary and appropriate tools to lead you towards the success of your immigration application. Contact Motion Law Immigration, schedule a FREE Consultation and follow the advice of our experienced attorneys!
We are here to help you
It is no secret that starting an immigration process in the US is not always the easiest task. However, our team of experts really simplifies the process for you and can provide constant accompaniment during your immigration journey. Please don't hesitate to contact us for a FREE Phone Consultation with one of our expert immigration attorneys.
Simply call Motion Law today at: (202) 918-1799.