Our Team has Been Preparing for Years to Help you with your Immigration Case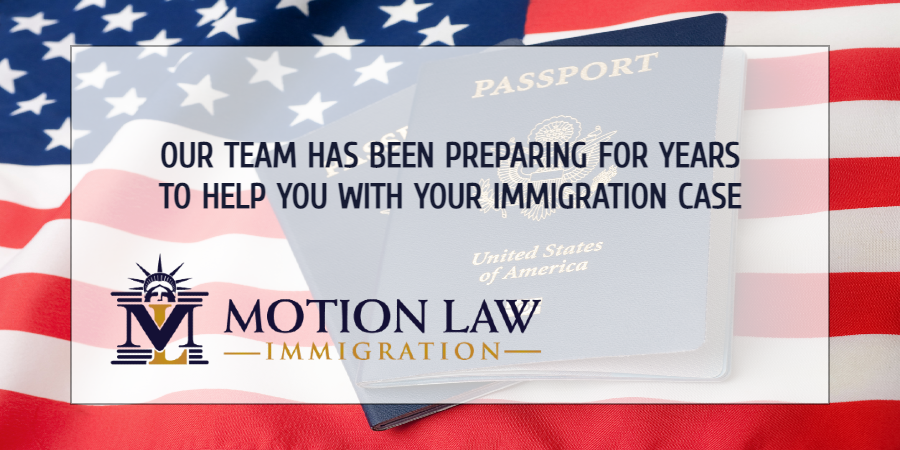 The US, the dream of thousands of foreigners
In a world as globalized as ours, international traffic is normally quite high. In fact, the goal and dream of thousands of people from different countries is to travel or migrate to other territories to learn about new cultures, build a different future, find stability and new opportunities and, on some occasions, protect their lives from truly precarious situations.
Usually, most people around the world choose countries with a high technological development and a strong economy like the US. This North American country attracts the attention of all kinds of foreign communities thanks to its rich culture, its extensive territory, the job opportunities it offers and, of course, the fact that it is a world power.
In the US, immigration has always been an issue of political and social debate. This is mainly due to the fact that the country, on the one hand, welcomes thousands of highly qualified foreigners, who become an essential part of the local workforce and provide their services in all kinds of market sectors. On the other hand, the country also receives thousands of immigrants who urgently need international protection as they try to flee persecution or other risky situations.
Follow the advice of our team during your immigration journey. Contact Motion Law Immigration and ask for your FREE Consultation with our experienced attorneys!
Why is it important to follow the advice of immigration professionals?
Despite the fact that the US is the destination of many foreigners annually, the local immigration system is not entirely simple, but rather can become quite complex depending on each specific case. Adding to that, the country had an administration between 2017 and 2021 that tried to restrict immigration, apart from the global Coronavirus pandemic that also paused international transit.
Therefore, currently, the best decision you can make to protect your future and make sure that you submit a complete and solid immigration application, is to follow the advice of reliable experts, who know the immigration system and will surely know which process best suits your current needs, always following legal guidelines to avoid unnecessary inconveniences.
Do you need help with an immigration case of any kind? Contact Motion Law Immigration, schedule a FREE Consultation and follow the advice of our experienced attorneys!
Motion Law Immigration's team has vast experience
At Motion Law Immigration we work entirely for your satisfaction, success and benefit. Therefore, our experienced attorneys and our entire team in general have been preparing for years to be able to provide you with constant accompaniment during your immigration journey, understanding that starting any immigration process requires constant availability and dedication.
Knowing about the most recent changes to local immigration policies, our team will be able to guide you with professionalism and help you understand which is the best alternative for you and organize the necessary documentation effectively and efficiently.
What are you waiting for to start your immigration journey in the US as soon as possible? Contact Motion Law Immigration and schedule your FREE Consultation.
Our team will be happy to guide you through your immigration journey!
It is well known that starting an immigration process in the US is not always the easiest task. However, our team of experts really simplifies the process for you and can provide constant accompaniment during your immigration journey. Please don't hesitate to contact us for a FREE Phone Consultation with one of our expert immigration attorneys.
Simply call Motion Law today at: (202) 918-1799.