Immigration Reform Should Include Options for Entrepreneurs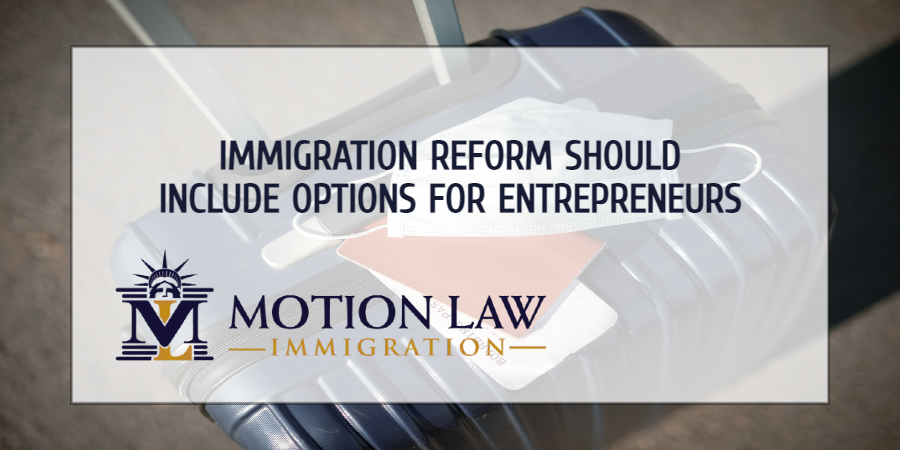 Entrepreneurs do not have a defined path in the US
Although the US' immigration system is quite comprehensive, there is still no visa program specifically for foreign entrepreneurs. This fact is an obstacle for dozens of qualified foreigners who want and can build their businesses in North America, which would undoubtedly boost the national economy and increase job opportunities for local citizens.
The reality is that there is an immigration program available for foreign entrepreneurs, but it does not work for all cases and does not benefit all startups or entrepreneurship projects.
The IER (International Entrepreneur Rule) program allows eligible international entrepreneurs to remain in the US for up to 5 years. The problem with this option is that foreigners must be within the country to qualify for IER, which hinders the process of building a company in the US.
Are you looking for professional help for your immigration case? You just found the perfect team! Contact Motion Law Immigration, schedule a FREE Consultation and follow the advice of our experienced attorneys, who, through years of experience, have surely helped many people in the same situation as you and will know which process best suits your current immigration needs.
The US loses international talent without an entrepreneur visa
Hundreds of American or US-based companies have openly asked the local government to create a visa program to allow foreign entrepreneurs to enter the country without having to jump through bureaucratic hoops.
It is also important to explain that a high percentage of local companies' founders or co-founders are immigrants or come from immigrant families, and therefore understand the importance of welcoming qualified foreigners.
Adding to that, in one of our most recent articles, we talked about how the US could lose competitiveness and international talent because other nations, such as Canada, have already created visa programs specifically for international entrepreneurs.
The success of your immigration process could be just a phone call away. Feel free to Contact Motion Law Immigration and ask for your FREE consultation with our expert attorneys, who have vast experience when it comes to all kinds of immigration processes.
Biden should include foreign entrepreneurs in budget package
According to a recent Market Watch report, the Biden administration should use the budget package to create an entrepreneur visa program for foreigners, as long as they meet certain eligibility criteria.
At this point it is important to explain that the Biden administration recently released the 2022 budget package, which has already been passed by the US House of Representatives and includes an immigration resolution.
The budget bill's immigration section proposes an investment of approximately $107 billion on the local immigration system, which includes the legalization of millions of undocumented foreigners and also a new approach to immigration law enforcement at the borders.
However, experts say the government should focus not only on irregular immigration and its repercussions, but also on improving legal immigration programs and even expanding opportunities for skilled foreigners such as international entrepreneurs.
Our team can help you during your immigration journey in the US, regardless of your particular process. Contact Motion Law Immigration, schedule a FREE Consultation and take the advice of our experienced attorneys!
Learn about the alternatives available for your particular immigration case!
If you, a family member, or a friend need help with an immigration case, then feel free to contact Motion Law Immigration today and schedule a FREE Consultation with one of our expert immigration attorneys. Our team will be happy to guide you through your immigration journey in the US.
Please contact Motion Law Immigration today at: (202) 918-1799.