The US Must Act Before Canada Attracts More Foreign Entrepreneurs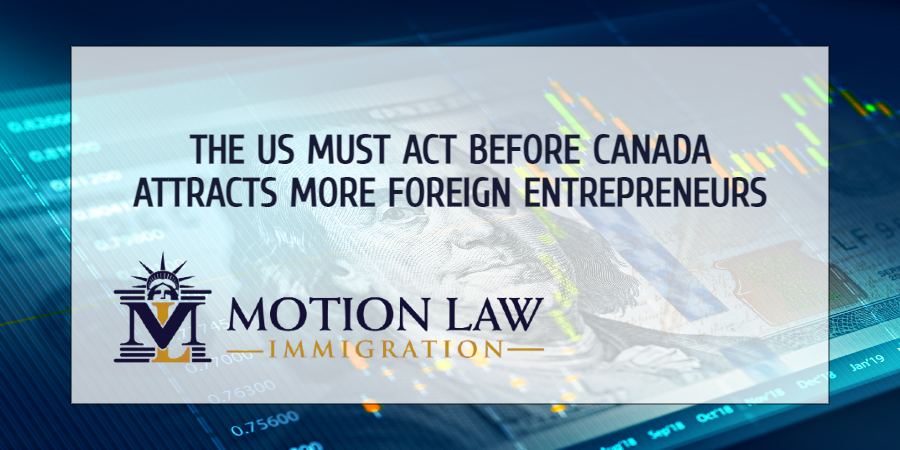 Programs for foreign entrepreneurs in the US
Immigration, and the presence of foreigners in general, has always been quite an important element in the socioeconomic development of the US. In fact, having the largest economy in the world, one would think that the US has an immigration system that offers different alternatives for foreigners interested in investment, entrepreneurship projects and business. However, that is not always the case.
The local immigration system does indeed have several options available to foreign workers, whether they are highly skilled workers, farmers, or inexperienced workers, and there are also certain visas for investors and professionals who want to belong to an American business. However, the country does not have a program for foreign entrepreneurs or startups.
The term startup refers to small companies or business projects that are in the initial stage of growth and operation, but which have great potential for expansion and could become a public benefit and an asset to the US.
Currently, the only option available to foreign entrepreneurs is a program called IER (International Entrepreneur Rule), which allows certain international entrepreneurs to stay in the US for up to 5 years thanks to their business projects. However, to apply to this program, foreign entrepreneurs must enter the country through other visa options and apply for this permit already within the US and, many of them, have to go through quite extensive processes to be able to boost the local economy, which can be quite questionable.
Contact Motion Law Immigration today and schedule a FREE Consultation to start your immigration process!
Canada expands options for foreign entrepreneurs
Other countries such as Canada, the UK and China have expanded alternatives available to foreign entrepreneurs during the last decade, especially Canada. This North American country has the firm intention of attracting the brightest and most innovative minds from abroad through different immigration processes.
In fact, Canada's immigration minister recently stated that, to overcome the economic crisis brought by the global Coronavirus pandemic and boost the development of local companies, this country is opening its doors to international business through its Startup Visa, which allows foreigners to start their entrepreneurship projects and locate their companies in Canada, strengthening the economic system, creating employment for the local population in the medium and long term, and giving qualified foreigners the opportunity to meet their goals.
Do you need help with a Business Immigration Case in the US? Our team can help you.
The US must improve its immigration system to attract foreign entrepreneurs
President Biden's administration recently announced that it plans to protect and promote the IER program to attract entrepreneurs from abroad and boost the economy in times of crisis as it is a little-known alternative in the US. However, the country still needs to go further and create a visa program specifically for foreign entrepreneurs, who could truly bring gigantic benefits to both the economic system and the American social fabric in general.
In fact, according to a recent Forbes report, if the US does not do something soon to improve the immigration system and opens its doors to foreign entrepreneurs, countries like Canada will attract the most exceptional minds from abroad through more welcoming immigration policies.
Do you already know the options available for your immigration case?
If you, a family member, or a friend need help with an immigration case, please contact Motion Law today to schedule a FREE Consultation with one of our expert immigration attorneys. Our team will be happy to guide you through your immigration journey in the US.
Please contact Motion Law Immigration today at: (202) 918-1799.