Immigration News Monday 3rd May 2021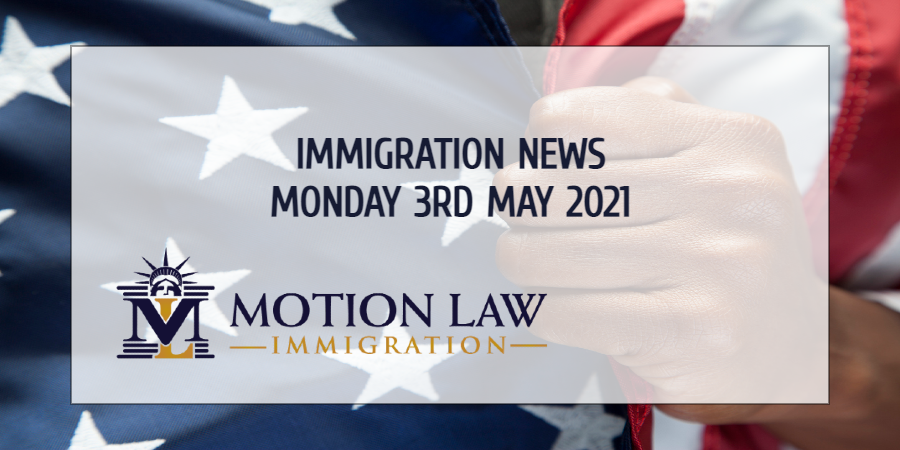 Latest Immigration News 05/03/21
Immigration has always been a controversial topic in the US and, in fact, thousands of foreigners choose this country over others due to job opportunities and economic stability. However, on many occasions, people who want to come to the country do not choose the right process for their particular case or send incomplete documentation, leading to the rejection of their immigration application.
This is mainly because the US' immigration policies tend to change regularly depending on global conditions, the local population needs, and ideals of the country's administration. For instance, currently, President Joe Biden plans to expand alternatives available to immigrant populations, while his predecessor Donald Trump wanted to restrict immigration in general.
Therefore, before starting an immigration process from scratch or completing a pending case, it is important to be up to date with current policies and to know at least a little about the local immigration system. Fortunately, there are professionals who can provide constant accompaniment during your immigration journey and will guide you every step of the way, helping you organize the necessary documentation for your particular case.
Speaking about high quality services, Motion Law Immigration's team has years of experience with all kinds of immigration processes and our attorneys have surely helped many people with a case similar to yours. Thus, contact us today and schedule your FREE Consultation. You can also visit our Blog Section to keep up to date with the latest immigration news.
Here is the immigration news recap for Monday, May 3, 2021:
Immigrants took to the streets on Worker's Day
Hundreds of immigrants participated in the Worker's Day rally and urged the Biden administration to offer a permanent solution to undocumented foreigners. To learn more about this news, click here.
DHS Family Reunification Project
The DHS (Department of Homeland Security) recently announced that immigrant families separated at the borders under the Trump administration will be able to reunite within the US. To learn more about this news, click here.
Census results and immigration
The results of the National Census reveal that the US' birth rate decreased considerably during the last decade. Immigration might be the solution. To learn more about this news, click here.
In other news…
Canada could be a destination for American companies
Certain U.S. companies are exploring the possibility of expanding their business in Canada in order to attract talent from abroad. To learn more about this news, click here.
Police also detaining immigrants at the borders
At the southern border, the police and other state and federal entities are also enforcing immigration law. Experts comment on the situation. To learn more about this news, click here.
Pending cases in immigration courts
Immigration court closures due to the global Coronavirus pandemic leaves a quite alarming backlog of immigration cases. To learn more about this news, click here.
The guide you are looking for your immigration case!
If you have any questions about an immigration issue or relating to a case you may have currently in progress, then please don't hesitate to contact us for a FREE Phone Consultation with one of our expert immigration attorneys.
Simply call Motion Law today at: (202) 918-1799.