This is the Best Time to Start Your Immigration Process!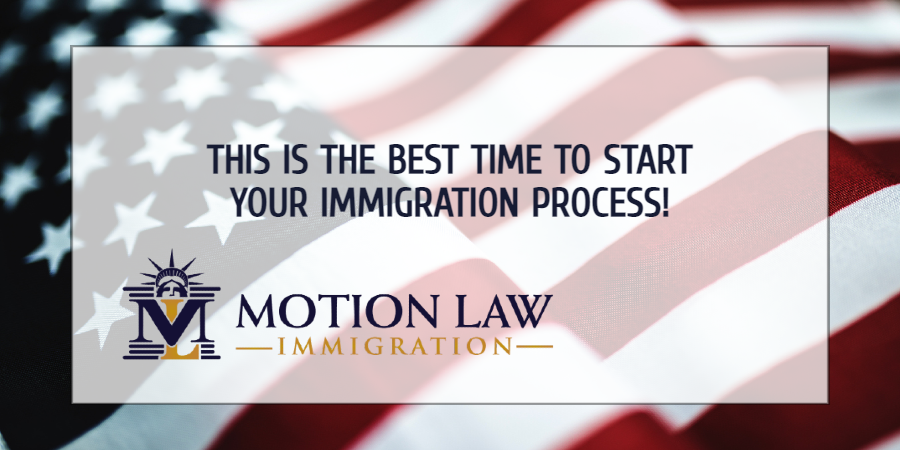 The immigration landscape is finally returning to normal
Although the presence of foreigners has been a constant and influential factor throughout the US' history, immigration has always been a contentious topic, especially when it comes to irregular immigration.
Adding to that, although the immigration sector is controversial itself, the situation worsened under the Trump administration (January 2017 – January 2021), which tried to considerably narrow the alternatives available to foreign national communities in general.
Now, after four challenging years for immigrant populations and after the global Coronavirus pandemic paused international transit almost completely for a considerable period of time, most immigration processes are running smoothly.
However, it is absolutely essential to understand that several existing immigration programs have undergone a number of prominent changes over the past few years and most of the requirements and processes are not the same.
Therefore, if you are looking for professional help with an immigration case of any kind, you have found the perfect team for you! Contact Motion Law Immigration, schedule a FREE Consultation and follow the advice of our experienced attorneys, who have handled all kinds of immigration processes and have surely helped many people in the same situation as you.
This is undoubtedly the best time to start your immigration journey
Even if many immigration processes have changed, this is still the best time to start your immigration journey in the US.
It is important to emphasize that your future depends almost entirely on the response you receive to your immigration application and, therefore, it is imperative that you follow legal guidelines, understand current processes and organize your documentation correctly.
To achieve this goal, we recommend that you follow the advice of experts who know the immigration system, understand existing programs, have the tools necessary to guide you through the process, and, above all, will be happy to provide constant accompaniment every step of the way.
Avoid precarious situations and follow legal guidelines when starting your immigration process, there is surely at least one option that could suit your current needs. Contact Motion Law Immigration and ask for your FREE Consultation with our experienced attorneys.
Do you already know the alternatives that suit your immigration needs?
The reason why we recommend that you seek the advice of professionals is because the US' immigration system tends to be quite extensive and, in some cases, even complex.
Therefore, you may be aware of some of the alternatives that could suit your current immigration needs, but in a country where the immigration system offers a wide variety of options, it is also likely that you are not aware of all the possibilities available for your immigration case.
We want to provide constant guidance throughout your immigration process and help you build the future you want and deserve in the US. Contact Motion Law Immigration and follow the advice of our experienced attorneys, regardless of whether you need help starting an immigration process from scratch, if you need to apply for your legal documentation or if you have a pending process.
Our team is here to help during your immigration journey!
If you, a family member, or a friend need help with an immigration case, then feel free to contact Motion Law Immigration today and schedule a FREE Consultation with one of our expert immigration attorneys. Our team will be happy to guide you through your immigration journey in the US.
Please contact Motion Law Immigration today at: (202) 918-1799.