The Immigration Sector and Economic Development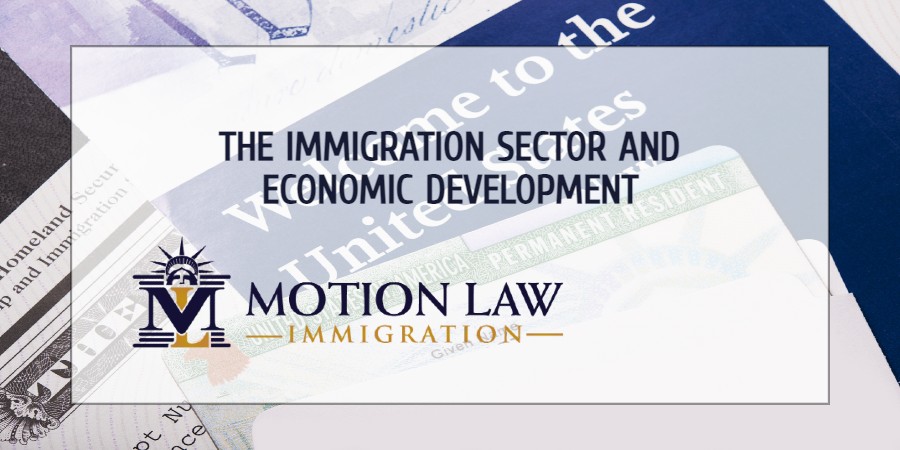 Does the immigration system hinder economic development?
U.S former labor Secretary and other experts comment on how the immigration system is affecting the economic development of American businesses.
Are you looking for help with your immigration process? Contact Motion Law Immigration and ask for your FREE Consultation with our experienced attorneys!
Nationwide worker shortages
Following the spread of the Covid-19 virus, a large number of direct care employees in various areas left their jobs to prevent the high risk of infection.
This sudden attrition led to an increase in the percentage of available vacancies across the country.
In addition, representatives of the business sector report great difficulty in retaining personnel from abroad, resulting in losses and reduced production levels.
We want to provide constant support during your immigration process and help you build the future you want and deserve in the US. Contact Motion Law Immigration and follow the advice of our experienced attorneys, regardless of whether you need help starting an immigration process from scratch, if you need to apply for your legal documentation or if you have a pending process.
Former Labor Secretary comments on the situation
According to Martin Walsh, former Labor Secretary, the policies that make up the current immigration system make the situation worse for both foreign-born workers and American employers.
For Walsh, it is necessary to build policy actions that allow immigrant employees who do not have legal documentation to access a path to naturalization and thus retain the jobs they have held for years.
Avoid precarious situations and follow legal guidelines when starting your immigration journey in the US, surely there is at least one option that could suit your current needs. Contact Motion Law Immigration and ask for your FREE Consultation with our experienced attorneys.
Other experts comment on the situation
Senior Policy Analyst at the Migration Policy Institute, Julia Gelatt, says that if prompt action is not taken, the consequences of current worker shortages are likely to linger longer than expected.
Gelatt highlights the effects in areas considered essential such as health, culinary and construction.
For the expert, the main solution lies in the possibility of providing options to qualified foreigners who have the desire to work and stay in the US, but who so far do not have any legal option to obtain permanent residency or Green Card.
The success of your immigration process could be just a phone call away. Feel free to Contact Motion Law Immigration and ask for your FREE consultation with our experienced attorneys, who have vast experience when it comes to all kinds of immigration processes and have surely helped many people in the same situation as you.
Your future depends heavily on the response you receive to your immigration application
We want to help you fulfill your dreams in the US through the immigration process that best suits your current needs. Therefore, do not hesitate to contact Motion Law Immigration, schedule a FREE Consultation and follow the advice of our expert immigration attorneys, who have vast experience with all kinds of immigration cases and will surely know which is the best alternative for your particular case.
Simply call Motion Law today at: (202) 918-1799.