Highly Skilled Workers Boost the National Economy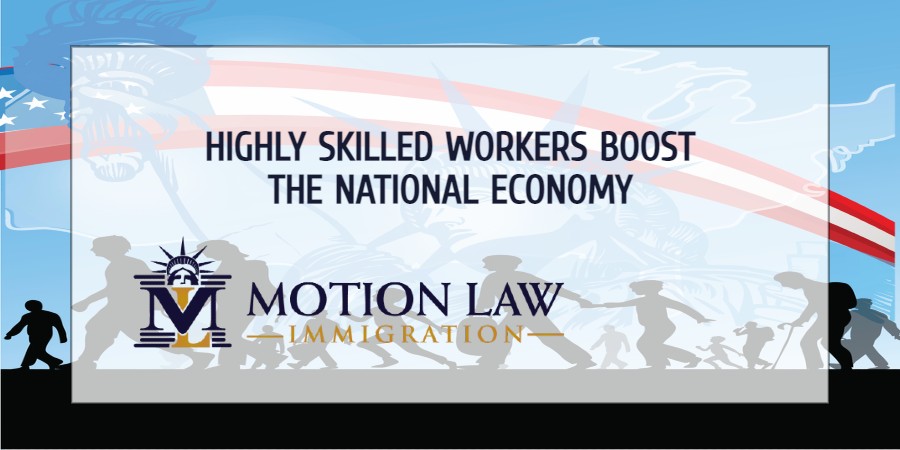 Report – Highly skilled immigration is a boon for the country
TechNet (The Voice of the Innovation Economy) released a report called "Closing the Skills Gap: The Data Behind Talent Shortages, High-Skilled Immigration, and Economic Impact", which analyzes the role of highly qualified foreign workers on national financial stability and proposes courses of action to improve current conditions.
The report initially makes a comprehensive analysis about current skilled labor shortages across the US. Let's look at some important facts:
Official figures from the US Bureau of Labor Statistics show that there are currently more than 10 million jobs openings in the country, but there are only slightly more than 7 million people unemployed. Thus, there is a gap of 3 million employees who are simply not in the country.
Local workforce gaps are strongly related to the decline in immigration levels over the past few years, especially in the midst of the global Coronavirus health crisis and under the Trump administration.
Thus, one of the main focuses of the report is to explain the imperative need to attract talent from abroad in order to meet the demands of an increasingly competitive world.
In fact, the report explains, "We are in a global race for talent. The United States must welcome the world's best and the brightest, and their families, so they can put their talents to work for the American economy".
Our team has been preparing for years to be able to provide high quality service during your immigration journey in the US. Feel free to Contact Motion Law Immigration, schedule a FREE Consultation and take advice from our experienced attorneys!
How do highly qualified workers strengthen the economy?
According to TechNet research:
Highly qualified foreign workers stimulate the national economy.
A high percentage of American or US-based companies are founded by immigrants or children of immigrants.
Not only are high-skilled workers essential to the nation's economy; vulnerable communities such as asylum seekers and refugees end up becoming essential workers. In  many instances, they create micro-businesses.
Foreigners create employment opportunities for American workers.
Highly qualified foreign workers are the key to effectively addressing labor shortages across the US.
Expanding legal immigration programs in no way affects local workers.
In fact, TechNet states "This report clearly shows that increasing high-skilled immigration will shrink the skills gap, create jobs for American workers, and grow our economy".
Now is the right time to start your immigration journey, but with the help of professionals. Contact Motion Law Immigration and ask for your FREE Consultation with our expert attorneys, who, through years of experience, have assisted many people with all kinds of immigration processes.
The only alternative at this point is to improve and expand business immigration processes
The report concludes that the US government should focus on improving legal immigration programs such as the H-1B visa, which is available to highly qualified foreign workers in sectors such as science, technology and engineering.
Do you need help with an immigration process? Our team is highly qualified to provide constant accompaniment during your immigration journey. Contact Motion Law Immigration and ask for your FREE Consultation with our experienced attorneys!
Thinking about starting your immigration process soon?
It is no secret that starting an immigration process in the US is not always the easiest task. However, our team of experts really simplifies the process for you and can provide constant accompaniment during your immigration journey. Please don't hesitate to contact us for a FREE Phone Consultation with one of our expert immigration attorneys.
Simply call Motion Law today at: (202) 918-1799.