Will Increasing Immigration Fees Work?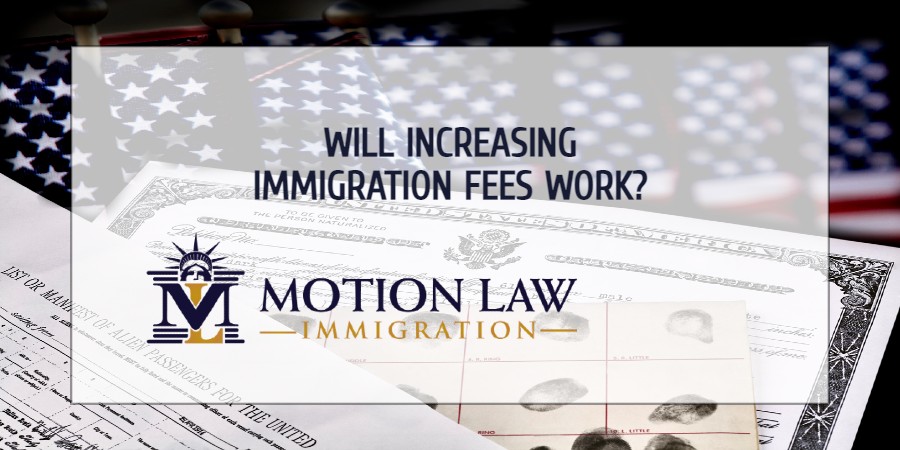 Experts comment on immigration fee hikes
Immigration experts give their opinion on Biden's plan to increase fees for most immigration programs.
To understand the issue at hand, it is important to explain that the Biden administration recently proposed prominent changes to the fees for legal immigration programs with the goal of improving the other part of the immigration system, which refers to humanitarian processes such as political asylum.
We want to provide you with constant guidance throughout your immigration process and help you build the future you want and deserve in the US. Contact Motion Law Immigration and follow the advice of our experienced attorneys, regardless of whether you need help starting an immigration process from scratch, if you need to apply for your legal documentation or if you have a pending process.
The positive side of the plan
According to expert opinion, Biden's plan has a very positive side as it will help the USCIS (US Citizenship and Immigration Services) to have more funds to improve and optimize the processing of asylum applications, a number that is quite high at the moment.
In fact, USCIS, the entity in charge of processing immigration applications across the country, is one of the few entities that does not have congressional funding to perform its duties and thus relies solely on the funds it receives from existing immigration program fees.
That being said, the only way to speed up the adjudication of asylum cases is to invest in the USCIS workforce, that is, by hiring more staff trained to handle these applications. Therefore, the plan to increase certain immigration fees is possibly the only option the Biden administration has to achieve its goal of reducing the backlog of immigration applications.
The success of your immigration process could be just a phone call away. Feel free to Contact Motion Law Immigration and ask for your FREE consultation with our expert attorneys, who have vast experience when it comes to all kinds of immigration processes, from business and family immigration, to humanitarian programs – they have surely helped many people in the same situation as you.
Give yourself the opportunity to have a good immigration journey
As multiple immigration processes have changed over the past few years, the best recommendation and decision when starting your immigration journey in the US or completing a pending process is undoubtedly to seek reliable help from experts, who have the necessary and appropriate tools to lead you towards the success of your immigration application. Contact Motion Law Immigration, schedule a FREE Consultation and follow the advice of our experienced attorneys!
We are here to help you
We want to help you fulfill your dreams in the US through the immigration process that best suits your current needs. Therefore, do not hesitate to contact Motion Law Immigration, schedule a FREE Consultation and follow the advice of our expert immigration attorneys, who have vast experience with all kinds of immigration cases and will surely know which is the best alternative for your particular case.
Simply call Motion Law today at: (202) 918-1799.