Will Biden's New Approach to DACA Work?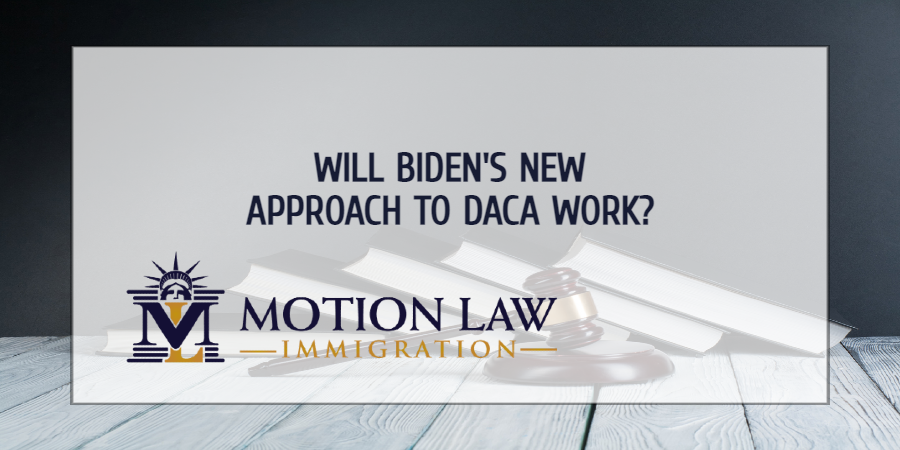 DACA: A Deportation Relief Program in Limbo
DACA (Deferred Action for Childhood Arrivals) is a deportation relief program that was initially implemented by the Obama administration in 2012, but which went through a series of legal challenges under the Trump administration between 2017 and early 2021.
Broadly speaking, DACA provides temporary amnesty to young immigrants known as Dreamers, who came to the US without legal documentation when they were minors.
Eligible Dreamers can apply to this program and will usually receive protection for 2 years with the possibility of extension, in addition to the possibility of applying for an employment authorization document and accessing other social benefits.
After an endless battle with the Trump administration, it appeared that DACA was definitely protected by local law, but that was not entirely the case. In July 2021, a Texas federal judge ruled against DACA and ordered the immediate suspension of new applications.
This ruling was a major setback for the Biden administration and clearly for Dreamers eligible to access this program for the first time.
You may also be interested in: DACA Anniversary: Its History Over the Past Years
If you are about to begin your immigration journey in the US or need help with a pending case, do not hesitate to seek reliable help from professionals in the field – Contact Motion Law Immigration, schedule a FREE Consultation and follow the advice of our experienced attorneys!
Biden's new plan regarding DACA
Since the Texas judge's ruling, the USCIS (US Citizenship and Immigration Services) has received DACA renewal applications, but is not authorized to process new applications.
The Biden administration, in an attempt to protect this immigration benefit, issued a Notice of Proposed Rulemaking in September, stating that it would recreate and reimplement DACA from its roots.
If you are looking for professional guidance for an immigration case of any kind, you have found the perfect team for you! Contact Motion Law Immigration, schedule a FREE Consultation and take the advice of our experienced attorneys, who have handled all kinds of immigration proceedings and have surely helped many people in the same situation as you.
Will Biden's new DACA strategy work?
With Biden's new DACA plan comes new questions about its viability and whether or not it will be effective for young immigrants who have resided most of their lives in the US.
Well, there are several issues to consider:
Regardless of whether the Biden administration recreates DACA, it still would not be a permanent protection for young immigrants but a temporary solution, which does not eradicate the problem entirely.
The Biden administration plans to use the same parameters as the Obama administration and, therefore, hundreds of thousands of Dreamers would not be able to access this benefit because they do not meet the eligibility criteria.
Dreamers continue to be conditioned to work or study legally by relying on USCIS processes when it comes to renewing their DACA permit or other documents.
Are you looking for help with your immigration process? That is undoubtedly the best decision you can make to protect your future and our team can help you no matter what your particular case is. Contact Motion Law Immigration, schedule a FREE Consultation and follow the advice of our experienced attorneys!
Avoid risky situations by following the guidance of professionals!
We understand that starting an immigration process requires constant dedication and expert help. Our team is highly qualified to guide you through your immigration journey in the US, so please don't hesitate to contact us for a FREE Phone Consultation with one of our expert immigration attorneys.
Simply call Motion Law today at: (202) 918-1799.