The USCIS Plans to Update its Fee Structure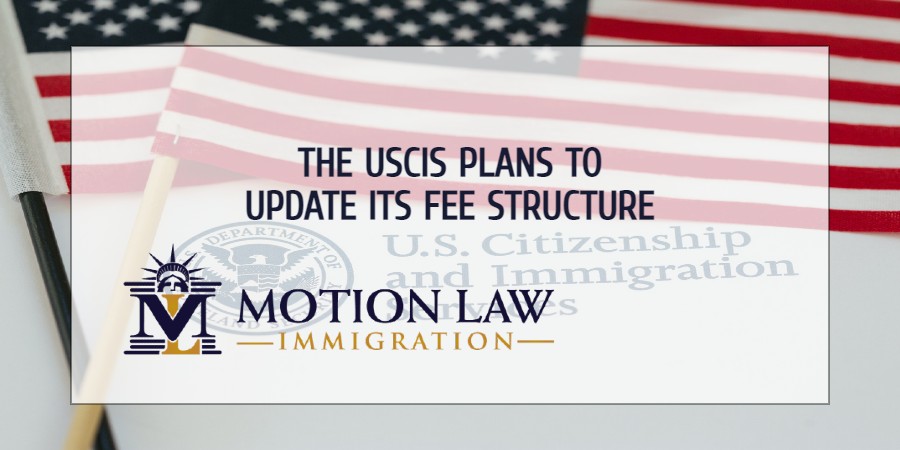 The USCIS proposes fee structure modification to expedite certain immigration processes
The US Citizenship and Immigration Services (USCIS) is proposing a modification in its fees, which would allow fair access to immigration processes not only for "very wealthy" foreigners, according to the agency.
The USCIS is the branch of the Department of Homeland Security (DHS) responsible, among may other functions, for processing and responding immigration applications in the country, including adjustment of status and employment authorization documents.
This is the best time to start your immigration process, always following legal guidelines and expert advice. Contact Motion Law Immigration and ask for your FREE Consultation with our experienced attorneys, who have handled all kinds of immigration proceedings and have surely assisted many people in the same situation as you.
Strategies to address the USCIS financial hardship
During 2020, the USCIS had to implement a number of strategies to address some financial difficulties as it came very close to laying off almost 70% of its 20,000 employees. However, USCIS Director Ur Jaddou states that through certain cost control measures, the agency has been able to recover. Among the strategies implemented are:
Temporarily pausing hiring, keeping payroll unchanged.
Maintaining applicant rates the same to fund other operating costs.
Reducing the expense of biometric data collection, as no new samples are required for those applying for renewal on their already approved documents.
Looking for professional help with your immigration case? You just found the perfect team! Contact Motion Law Immigration, schedule a FREE Consultation and take the advice of our experienced attorneys who, through years of experience, have surely helped many people in the same situation as you and will know which process best suits your current immigration needs.
The USCIS financial recovery benefits immigrants
By implementing the strategies mentioned above, the USCIS has collected $5 million to maintain the operation and thus focus on creating other mechanisms to expedite the processes that have been on hold, primarily in the last two years following the arrival of the pandemic.
Other than that, the USCIS is proposing to reduce fees so that people with lower income, but who meet eligibility criteria, can apply to the process to enter the US without further difficulty.
If you are looking for professional guidance for an immigration case of any kind, you have found the perfect team for you! Contact Motion Law Immigration, schedule a FREE Consultation and follow the advice of our experienced attorneys.
Contact Motion Law and start your immigration journey in the US as soon as possible!
We want to help you fulfill your dreams in the US through the immigration process that best suits your current needs. Therefore, do not hesitate to contact Motion Law Immigration, schedule a FREE Consultation and follow the advice of our expert immigration attorneys, who have vast experience with all kinds of immigration cases and will surely know which is the best alternative for your particular case.
Simply call Motion Law today at: (202) 918-1799.