The Basis of Current Immigration Policies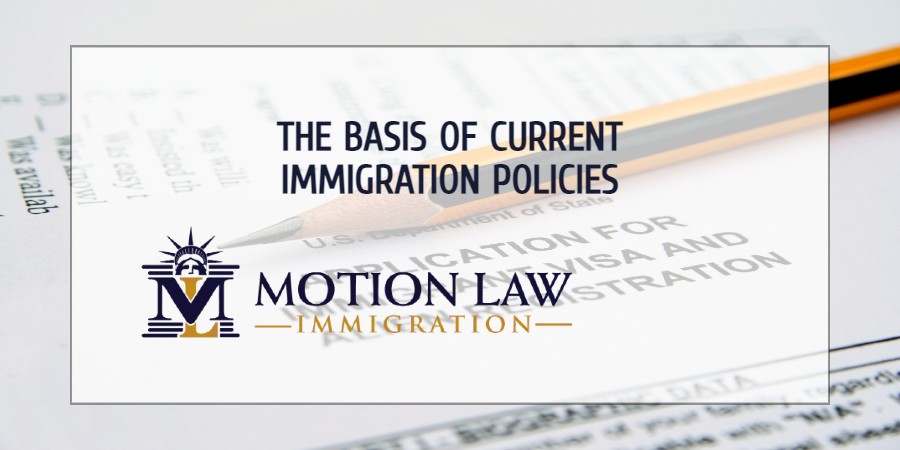 What is behind current immigration policies?
A recent report explains that many of today's immigration policies are still tied to old ideals, which were not very welcoming to immigrant populations.
In fact, supporting this premise, it is important to mention that Congress has failed to pass comprehensive immigration reform since the late 1980s, maintaining policies and rules that do not work in today's world and are, in effect, hurting the economy.
Seeking reliable help from experts when initiating an immigration process of any kind is undoubtedly the most appropriate decision to protect your future in the US. Do not hesitate to Contact Motion Law Immigration and ask for your FREE Consultation with our experienced attorneys.
The urgent need for reform
Comprehensive immigration reform would bring great benefits to the socioeconomic development of the US, considering that:
Hundreds of American employers are currently dependent on foreign workforce, but face long waiting times to hire workers from abroad due to outdated policies.
With inflation at its highest point in decades and alarming labor shortages, attracting talent from abroad is undoubtedly the smartest and most effective move.
Now is the right time to start your immigration journey, but with the help of professionals. Contact Motion Law Immigration and ask for your FREE Consultation with our expert attorneys who, through years of experience, have assisted many people with all kinds of immigration processes.
Interaction in today's world
Aside from the above, it is essential to recognize that international dynamics have transformed from heaven to earth over the past few decades, especially with the advancement of technology.
Therefore, the US, as a world power, must have the ability to suit a continually changing world, which includes immigration dynamics.
The success of your immigration process could be just a phone call away. Feel free to Contact Motion Law Immigration and ask for your FREE consultation with our expert attorneys, who have vast experience when it comes to all kinds of immigration processes and have surely helped many people in the same situation as you.
The importance of following legal processes
Throughout history, political controversy has been mainly related to irregular migration, and therein lies the importance of following regular protocols to the letter. In order to accomplish this goal, it is imperative to follow the voice of wisdom and the guidance of professionals in the immigration field, who understand the current programs and will know which process is best for you.
Are you thinking of starting your US immigration journey soon? Or, do you need professional help completing a pending immigration case? Either way, our team can help – contact Motion Law Immigration, schedule a FREE Consultation and take the advice of our experienced attorneys!
This is your time to shine
It is no secret that starting an immigration process in the US is not always the easiest task. However, our team of experts really simplifies the process for you and can provide constant accompaniment during your immigration journey. Please don't hesitate to contact us for a FREE Phone Consultation with one of our expert immigration attorneys.
Simply call Motion Law today at: (202) 918-1799.