Could the Border Situation Bring Positive Changes?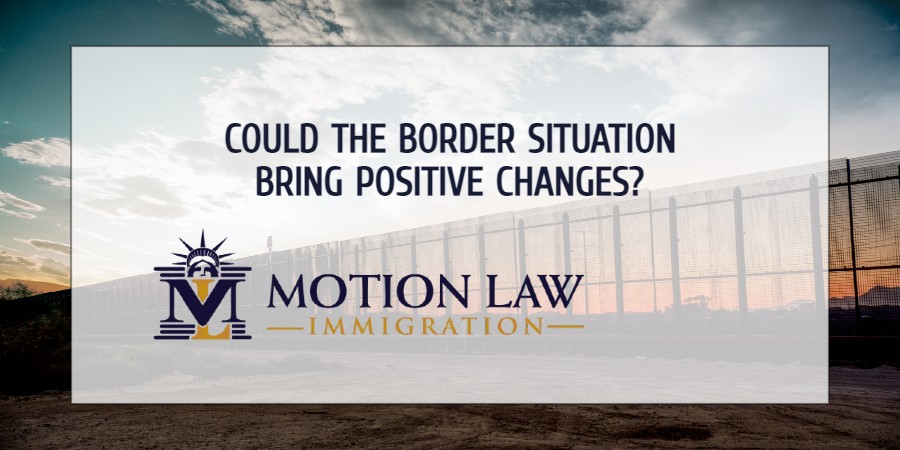 The border situation is leading to profound changes
According to expert opinion, the border situation, as alarming as it may seem, could also be bringing very positive changes to the immigration system.
Certainly, it is clear that there is nothing positive when hundreds of thousands of people leave their homes due to lack of opportunity or violence. However, from the other perspective, the lack of organization in the processing of cases at the borders could be forcing the US government to look for new tools to improve and control the situation.
We want to provide you with constant accompaniment during your immigration process and help you build the future you want and deserve in the US. Contact Motion Law Immigration and follow the advice of our experienced attorneys, regardless of whether you need help starting an immigration process from scratch, if you need to apply for your legal documentation or if you have a pending process.
The hopeful side of the border situation
In light of the alarming border situation, the Biden administration has taken quite a few steps over the past few months to try to get the situation under control, which seems to be opening up a new political approach to immigration, one where there could be more order and fairness.
To give a specific example, the Biden administration recently unveiled a sponsorship program for migrants from Venezuela, Nicaragua, Cuba, and Haiti, which allows vulnerable communities to come to the US legally as long as they apply for the program from abroad, meet eligibility requirements, and do not travel to the borders.
Experts say such an approach is something entirely new for the US, a country that has failed to promote comprehensive immigration reform since the 1980s. Therefore, strategies such as sponsorship programs may be the best way to enforce immigration laws in the borderlands and at the same time open a legal pathway for the most vulnerable immigrant populations.
As multiple immigration processes have changed over the last few years, the best recommendation and decision when starting your immigration journey in the US or completing a pending process is undoubtedly to seek reliable help from experts who have the necessary and appropriate tools to lead you to the success of your immigration application. Contact Motion Law Immigration, schedule a FREE Consultation and follow the advice of our experienced attorneys!
Don't hesitate to start your immigration journey
The success of your immigration process could be just a phone call away. Feel free to Contact Motion Law Immigration and ask for your FREE consultation with our expert attorneys, who have vast experience when it comes to all kinds of immigration processes, from business and family immigration, to humanitarian programs – they have surely helped many people in the same situation as you.
We are here to help you
We understand that starting an immigration process requires constant dedication and expert help. Our team is highly qualified to guide you through your immigration journey in the US, so please don't hesitate to contact us for a FREE Phone Consultation with one of our expert immigration attorneys.
Simply call Motion Law today at: (202) 918-1799.