China Asks the US to Ease Restrictions on Student Visas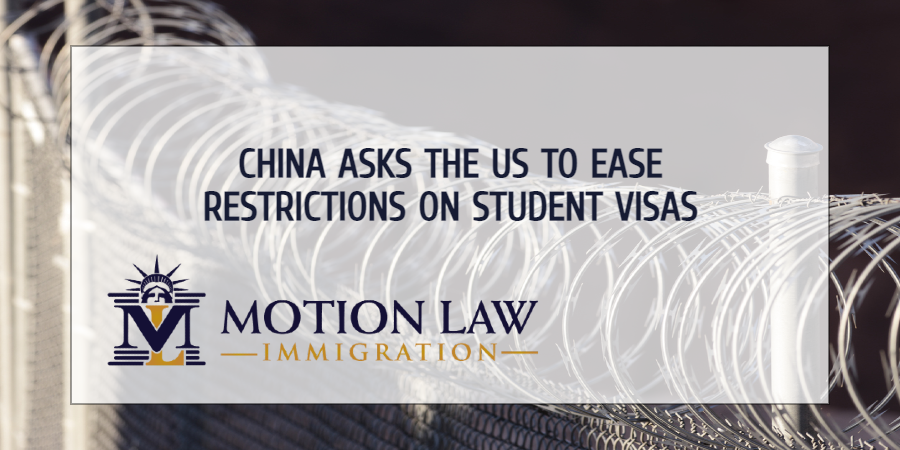 Trump's restrictions on Chinese students
Immigration was always a mainstay for the Trump administration, but in a rather strict way. The former president took over the White House with the ideal of reducing immigration levels in the US by all possible means and at all costs. Thus, between 2017 and 2021, his administration made hundreds of changes to the local immigration system, which hindered multiple programs available to foreign populations.
Nevertheless, even though Trump tried to restrict immigration in general, both legal and illegal, his administration focused primarily on narrowing the alternatives available for specific territories because nationals of certain countries could, in his opinion, pose a threat to National Security or the American population. That is the case of China.
Under the Trump administration, the obstacles for Chinese nationals to come to the US or extend their residence permits increased substantially. This is because the previous administration considered that "The People's Republic of China (PRC) is engaged in a wide-ranging and heavily resourced campaign to acquire sensitive United States technologies and intellectual property".
To give a specific example, the Trump administration tried to restrict the options available to foreign students coming from China. In June 2020, Trump issued Presidential Proclamation 10043 (PP 10043), which banned or suspended the entry of certain students and researchers from China, mainly post-graduate students and post-doctorate researchers.
President Trump explained that this rule was essential for the US because "The PRC authorities use some Chinese students to operate as non-traditional collectors of intellectual property".
China asks Biden to lift restrictions on student visa process
On Tuesday, July 6, 2021, an important Chinese newspaper reported that the US recently denied more than 500 Chinese student visa applications. This fact is undoubtedly related to restrictions implemented by the Trump administration.
Therefore, Chinese Foreign Ministry spokesman Zhao Lijian is calling on the Biden administration to remove these rules and restrictions so that the two world powers can join forces and boost the international economy.
Lijian stated that "The US side's restriction has continued the toxic legacy of the Trump administration. This is inconsistent with the US side's claims that it welcomes Chinese students (…) This has seriously harmed the legitimate rights of the Chinese students, and seriously interrupted the normal education and people-to-people exchanges between the two countries".
Do you need help with an immigration case of any kind? Contact Motion Law Immigration, schedule a FREE Consultation, and follow the advice of our experienced attorneys.
Optimizing visa processing for Chinese students would be an advantage
Improving visa processing for international students coming from China could bring great benefits to the US. In fact, in one of our most recent articles we talked about research conducted by the Cato Institute, which reveals that attracting immigrants from China would be the best strategy for the country to gain an extremely strong international ally rather than a fairly competent competitor.
You may also be interested in: Without Immigrants, the US Cannot Compete with China
The specialized guide you need for your immigration process!
We understand that starting an immigration process requires constant dedication and expert help. Our team is highly qualified to guide you through your immigration journey in the US, so please don't hesitate to contact us for a FREE Phone Consultation with one of our expert immigration attorneys.
Simply call Motion Law today at: (202) 918-1799.