Biden's Moves on Immigration So Far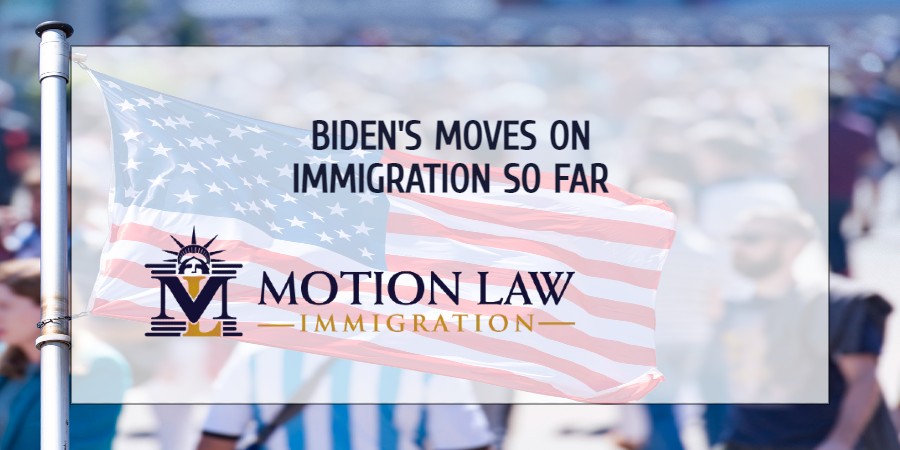 What has Biden done on immigration?
A recent report takes an in-depth look at what President Biden and his team have done so far on immigration, and the findings are surprising.
Completely contradicting the conjecture of certain political leaders, the Biden administration has been tremendously active on the immigration system, issuing at least 296 executive orders in the last year and a half.
This is the best time to start your immigration process, always following legal guidelines and expert advice. Contact Motion Law Immigration and ask for your FREE Consultation with our experienced attorneys, who have handled all kinds of immigration proceedings and have surely assisted many people in the same situation as you.
Major changes during the Biden administration
According to research, Biden has made prominent changes primarily on:
Restrictive policies of the Trump administration.
Refugee and asylum seeker processing at the borders.
The Public Charge Rule.
Immigration law enforcement, restructuring priorities.
Temporary deportation relief programs such as TPS (Temporary Protected Status).
Legal immigration programs.
Processing immigration applications of all types to reduce backlogs and waiting times.
Do you need help with an immigration case of any kind in the US? Then do not hesitate to Contact Motion Law Immigration, schedule a FREE Consultation and follow the advice of our experienced attorneys. Our team can help you regardless of whether you plan to start your immigration journey from scratch or need to complete a pending process already inside the country.
Conjectures vs. what is really going on
When one does not really know what is going on, especially in an area as controversial as immigration, one can easily get carried away with political discussions that are not based on anything beyond mere personal conjecture.
Therefore, it is imperative to understand what are the most recent changes in the immigration system in order to have a successful process.
We want to provide you with constant guidance throughout your immigration process and help you build the future you want and deserve in the US. Contact Motion Law Immigration and follow the advice of our experienced attorneys, regardless of whether you need help starting an immigration process from scratch, if you need to apply for your legal documentation or if you have a pending process.
The best way to protect your future
As multiple immigration processes have changed over the past few years, the best recommendation and decision when starting your US immigration journey or completing a pending process is undoubtedly to seek reliable help from experts who have the necessary and appropriate tools to lead you to the success of your immigration application.
Contact Motion Law Immigration, schedule a FREE Consultation and follow the advice of our experienced attorneys!
We are here to help you
We want to help you fulfill your dreams in the US through the immigration process that best suits your current needs. Therefore, do not hesitate to contact Motion Law Immigration, schedule a FREE Consultation and follow the advice of our expert immigration attorneys, who have vast experience with all kinds of immigration cases and will surely know which is the best alternative for your particular case.
Simply call Motion Law today at: (202) 918-1799.