Advocates Fight Against Border Regulations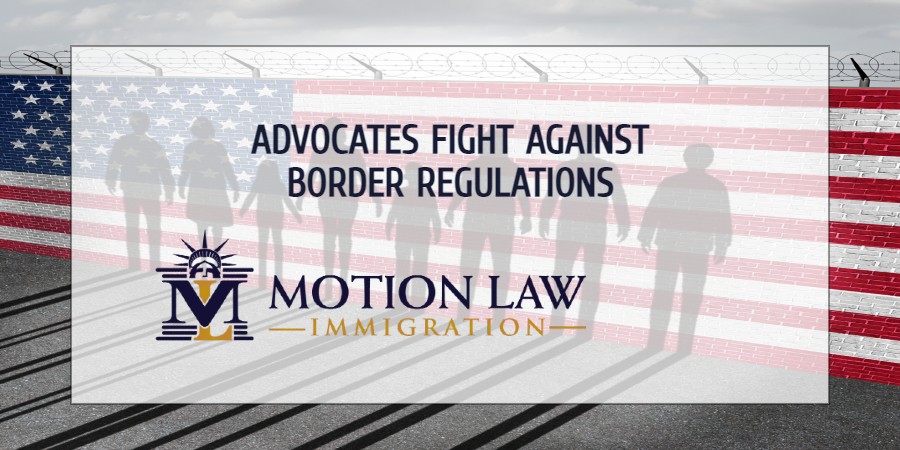 Advocates battle against restrictive border rules
Immigrant rights advocates are calling on the Biden administration to reject actions by certain southern governors that could affect the most vulnerable immigrant communities.
This comes after the Texas governor ordered the militarization of a portion of the border region, declaring that the US is facing an "immigration invasion," a dangerous assertion that so far does not go beyond mere conjecture.
The success of your immigration process could be just a phone call away. Feel free to Contact Motion Law Immigration and ask for your FREE consultation with our expert attorneys, who have vast experience when it comes to all kinds of immigration proceedings, from business and family immigration to humanitarian programs – they have surely helped many people in the same situation as you.
The actions of certain Southern governors
Several governors, mainly of conservative leanings, have attempted to reduce mass irregular migration by their own means, which is naturally causing bewilderment and concern among immigrant rights advocates.
As multiple immigration processes have changed over the past few years, the best recommendation and decision when starting your immigration journey in the US or completing a pending process is undoubtedly to seek reliable help from experts, who have the necessary and appropriate tools to lead you towards the success of your immigration application. Contact Motion Law Immigration, schedule a FREE Consultation and follow the advice of our experienced attorneys!
What could be a possible solution?
Experts in the field state that addressing irregular immigration and a situation as controversial as the current border landscape should be simpler than it seems in Congress, especially now that there is bipartisan support for improving this sector.
Do you need help with an immigration case of any kind in the US? Then do not hesitate to Contact Motion Law Immigration, schedule a FREE Consultation and follow the advice of our experienced attorneys. Our team can help you regardless of whether you plan to start your immigration journey from scratch or if you need to complete a pending process already inside the country.
You have the opportunity to have a successful immigration journey
It is imperative that you give your immigration process the dedication and effort it needs, understanding that there are certain eligibility requirements that you must meet, including organizing the correct documentation, meeting deadlines, among others. Therefore, seeking professional guidance in the immigration field is genuinely the best decision you can make.
We want to provide you with constant accompaniment during your immigration process and help you build the future you desire and deserve in the US. Contact Motion Law Immigration and follow the advice of our experienced attorneys, regardless of whether you need help starting an immigration process from scratch, if you need to apply for your legal documentation or if you have a pending process.
Do not hesitate to seek help, it is the best option for you
We want to help you fulfill your dreams in the US through the immigration process that best suits your current needs. Therefore, do not hesitate to contact Motion Law Immigration, schedule a FREE Consultation and follow the advice of our expert immigration attorneys, who have vast experience with all kinds of immigration cases and will surely know which is the best alternative for your particular case.
Simply call Motion Law today at: (202) 918-1799.